Own Label Products
Prestige Foods supplies the largest retailers on the island of Ireland with a variety of Desserts and Party foods. Prestige Foods is proud to deliver high-quality artisan food products – fresh, chilled and frozen. True craftsmanship and our flexible approach means we are big enough to deliver and small enough to listen. On our production lines, a skilled team of operators daily produce the best the market has to offer. Reliable, consistent and on time.
Party Food
Our delicious ready to heat Party food lines showcase the best of Irish and International ingredients such as Irish free range egg, Irish cream cheese, Irish cream etc. While these party foods are small in size, they are packed full of flavour and offercustomers a tasty option for occasions at home.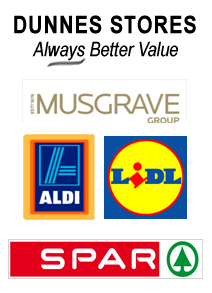 Desserts
The largest suppliers of cheesecakes, trifles and panna cotta
We have been manufacturing Desserts since 2003 and are now one of the largest suppliers of cheesecakes and trifles to Irish retailers under own label. We pride ourselves in developing bespoke products that are tailored to suit each individual customer.
Continuous improvement
Our cheesecakes, trifles and panna cotta are available in a variety of flavours, sizes and packaging options. We continuously strive to improve our recipes and build on our product range. Our manufacturing process allows us to produce a variety of portion sizes and also allows us to customise our products to meet our customer's needs.
Catering for both small and large production
Our production environment has been designed to cater for both small and large production runs with enough capacity to adapt to seasonal increases in volume. Our manufacturing process is designed to give the end user a quality product with the maximum shelf life.
More information
Please do not hesitate to contact Prestige Foods for more information. We look forward to hearing from you.